A New rochelle WEB DESIGN COMPANY
The right design doesn't just look nice, it elevates your whole brand. Get a custom-crafted website that is not only functional, but speaks to your customers or audience in a way that moves them to action.
WEB DESIGN NEW ROCHELLE CITY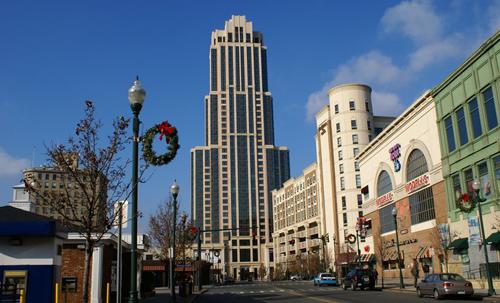 Great website design can take business goals to new heights creating traffic you can't generate in other ways. Dotlogics can help you get started. As an award winning agency, we service businesses in and around the New Rochelle City area and can help you build the right website for your company.
With our specialized team, we custom build websites that not only compliment your business but enhance it. We design flawless user interfaces that exude excellence from the first click. This gives the customer an inviting web experience they can enjoyably navigate through. Did you know over 80% of people using the internet also own a smartphone? Our design is tried and tested to perform beautifully across all platforms and ensure customer access. Using the latest marketing strategies, we build websites that search engines will be encouraged to send customers to, increasing your traffic online and through the door. From the very first call with Dotlogics, we'll work with you to increase traffic and sales for your business.
Your business objectives are always at the heart of our work. No matter what industry, we are here to help companies in New Rochelle City get started with an online footprint that works. Let Dotlogics take your online goals from a working idea to reality.
01
ANALYSIS
We work hand-in-hand with you to understand who you are, what your brand represents, what the landscape of your industry looks like, and who your audience is. Then, we're ready to put your story into action.
02
STRATEGY
Using what we learned in Step 01, we craft a clear vision for your website. What does it need to help you succeed? What does your audience want to see? We'll develop more than a website: We'll create an experience for your customers.
03
INFORMATION ARCHITECTURE
With the strategy clearly defined, we draw up the blueprints of your website. This includes designing our navigation structure and how the different parts of your website will connect, and any special functionality that the strategy calls for.
04
WIREFRAMING
Now, it's time to design a site that will stand out from the crowd. With your business goals in mind, we create a look and feel that will drive results and affirm your brand identity.
05
Development
Using modern techniques and careful coding, we bring this design to life in a robust, SEO-friendly website that's designed to convert visitors into customers. Our expert developers will build a site that is easy to maintain and will provide all the functionality that your business needs.
Think it's time for a redesign?
A fresh look and new features could be just what your site needs. Sign up for a free audit and we'll help you get started.
Get a free audit