about us
about us
We are problem solvers
Our approach is simple.
We help you grow your traffic, sales and brand's market success.
The way online marketing agencies have traditionally created user experiences is broad and generalized. Dotlogics is fixing that with personalization at the core of what we do.
Our team of designers, brand strategists, and project managers partner with you to build forward-thinking user experiences, so you can focus on result-driven outcomes.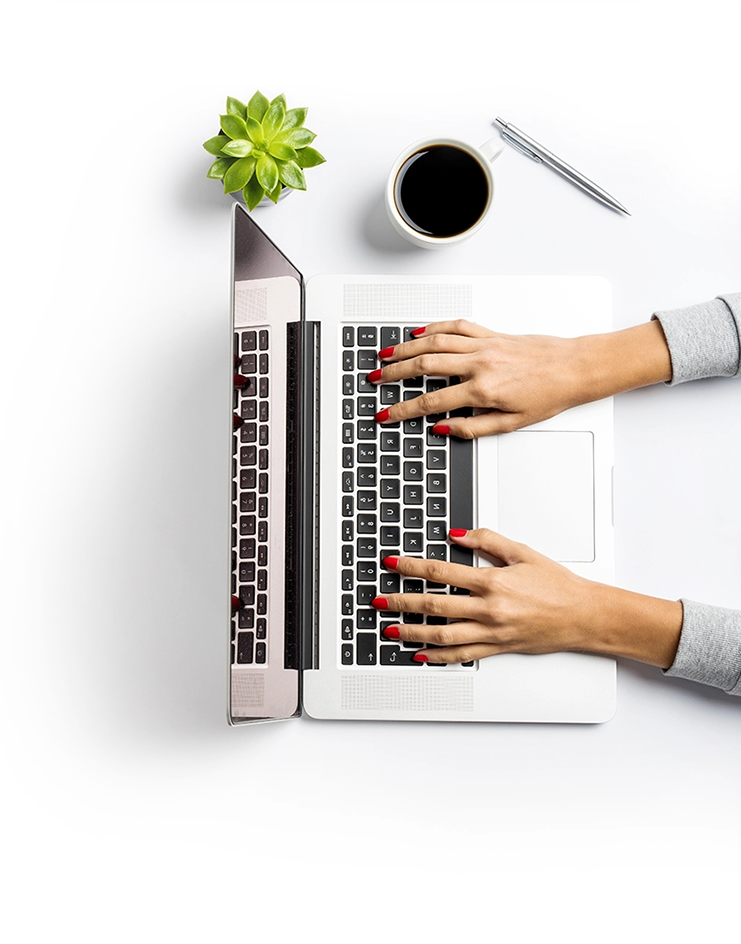 Most digital agencies are the same. They treat their clients the same, they use the same strategies for everyone. Not us.
We know that your business has its own special brand of awesome, and we want to help you shout it from the mountaintops. You just need some help climbing the mountain.
Our strategy is simple -- we learn everything there is to know about your business, the good, bad and ugly. Then we keep the good, throw out the ugly, and pour in some greatness. We work with you to create an amazing plan that takes your online presence to the next level.
Soon enough, you'll have a reliable, sustainable system that brings in tons of business and converts on leads like you've never seen before. We just hope you'll remember the little people after you build your empire.






We're Different
(By Different, We Mean Better)
Growing your business might seem impossible, but we've honed our strategies and processes to a razor-sharp edge. We'll build a custom, bulletproof strategy that will take your business to the next level. Watch our video to see how we do things differently.
Get Started Today
Here's How It Works
1
Build Your
Traffic
The first step is finding hungry customers. We build a marketing strategy that brings in people who want what you've got.
2
Turn Your Website Into a Sales Machine
We supercharge your website and turn it into a conversion machine, boosting your sales and turning site-browsers into product-buyers.
3
Nurture Your Customers
Retargeting brings customers back until they're ready to buy -- building a sustainable, long-term sales system.
Brands We've Worked With
We've worked with companies of all sizes -- we deliver solutions for your business, no matter what you need.
See Our Work
From the initial consultation through launch, we learn everything there is to know about your products, services, and overall industry landscape, so as to capture your target audiences from day one.
None of this matters without performance to match. We partner with your team to understand your quarterly goals in terms of digital traffic, revenue and marketing ROI. Why do we care so much? Because we know it's a lot of hard work turning digital conversations into conversions, and that shouldn't be your problem to solve.
Executive Team
Tom Agramonte
Senior Account Director
Nile Mahmood
Managing Director
Cynthia Devita
Strategic Communications
Heads of Department
Hamda Soni
Senior Project Manager
Tom White
Head of Digital Consulting
Paul Baeyens
Head of Strategy + Growth
Lily Dulberg
Client Success Manager
Team Leads
Jessica's Gatley
Growth Specialist
Austin McMains
Video Strategist
Ezra Aberman
Web Developer
Katelyn Schwab
Brand Strategist
Jude Miller
Web Developer
Deborah Boechat
Email Outreach Assistant
Kelly Hanson
Web Developer
Mallory Wilkerson
Growth Strategist
Julia Podair
Growth Specialist
Brandon Bornancin
Web Designer
Ryan Mallin
Digital Marketing Specialist
Chris O'Connell
Growth Specialist
awards






Our Awards
We pride ourselves on delivering results for our clients. In some ways, that's its own reward -- but we're glad to be recognized.
Learn More
We work with industry-leading partners so your website integrates
with the best technologies for your business.